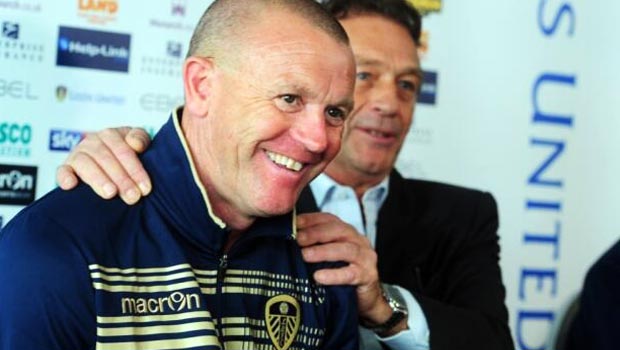 Dave Hockaday is keen to make his critics eat their words and win over the Leeds United fans in the process after being named as the club's new head coach.
The appointment of Hockaday has sent shockwaves around the Leeds support, who were hoping for a more high-profile name to spearhead their push for the Premier League.
However, Massimo Cellino has opted to go with Hockaday, whose only other managerial experience was with Conference side Forest Green Rovers. The 56-year-old's time there was hardly a success either and he left by mutual consent after losing seven out of eight games last October.
Hockaday has been brought in to coach the players, and it will be down to Cellino and Benito Carbone to bring in the new signings. The former Watford coach has a lot to do to win over the fans, but says he is up to task.
"I can eulogise as long as I want about a club the size of Leeds, but the proof of the pudding is in the eating," he said.
"I've been given a great opportunity and I'm going to take this opportunity with both hands and one thing nobody can ever accuse me of is a lack of hard work and I believe I'm a good coach.
"The president believes I'm a good coach and people out there who have obviously recommended me believe I'm a good coach and I'm going to prove that."
Leave a comment