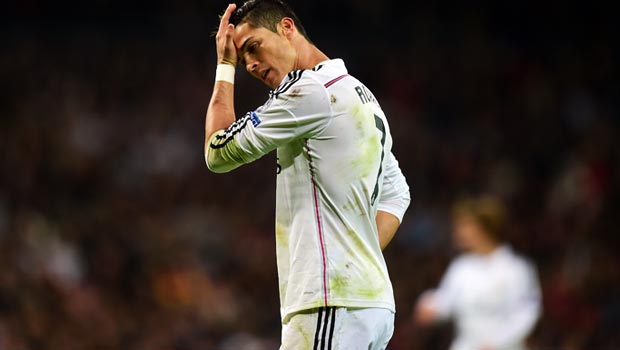 Cristiano Ronaldo has said that he wants to see out his contract with Real Madrid, which still has four years left to run.
The Portuguese forward left Manchester United in 2009 in a then-world record £80million deal, and has made a total of 262 appearances for the Spanish club.
The current Ballon d'Or holder has again been nominated for the award, which decides the world footballer of the year, and has already registered 22 goals in all competitions this season.
In his 174 Real appearances, he has scored 194 league goals in La Liga, while also netting 55 times in 55 Champions League matches for the current European champions.
After picking up the European Golden Shoe award on Wednesday for scoring 31 goals in the 2013-14 La Liga season, the 29-year-old said:
"I'm very happy and in a great moment of form. Personally and in sporting terms, everything is going well.
"I want to win and get as many trophies as possible with this club. I hope to finish my contract with Real Madrid at 33 and after that we'll see if they want me to stay.
"I feel young and still a long way off retiring."
Los Blancos No.7 also said that he's not happy in just being the best from his country, but he wants to become the best player in the history of the game.
"Being the best in Portugal isn't enough for me, I'm going to work to be the best ever.
"I don't have to prove anything to anyone, just to myself. I want to continue working in the same way because it's harder and harder to improve my figures."
Leave a comment