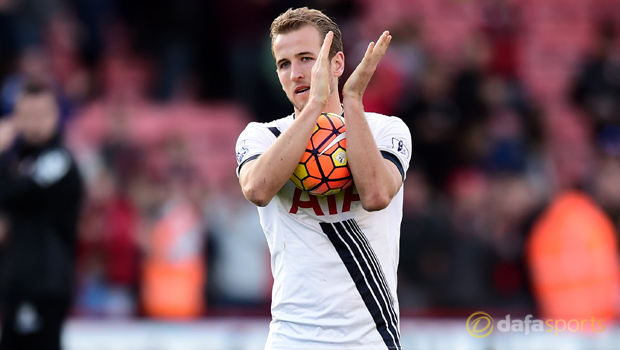 Tottenham ace Harry Kane said he has not lacked any confidence despite his recent troubles in front of goal.
The Spurs striker bounced back to form in sensational style as he helped his side come from behind to win 5-1 at Bournemouth on Sunday.
Kane had managed just one league goal in nine appearances this season before the game against Bournemouth, but he says he has always been full of confidence.
The England man was never going to allow anyone else take the ninth-minute penalty that got Spurs level against the Cherries after Matt Ritchie put the hosts ahead in the first minute.
"There was no doubt I was going to take the penalty," Kane said. "I won it myself so I was happy to take it, step up there and get on the scoresheet. I was delighted to see it go in."
Kane scored 21 league goals in his first full season leading the line for Tottenham last term and he admitted it got easier having found the net early on.
"As a striker, your confidence grows when you get one and two and I wanted to go after the third and fourth and fifth, but I'm very happy with the three goals," he added.
The win lifted Spurs into sixth place in the Premier League and they are now just three points adrift of the top four.
Kane says it was only a matter of time before he got back to scoring goals and reiterated that he feels he has been contributing to the team's performances so far this season.
"You're never going to just be on a high, you're going to have ups and downs," Kane said.
"It's about maintaining your focus, not getting too carried away and trying to stay patient. That's what I've been doing. I don't think I've been doing that badly overall."
Tottenham are 4.20 to finish in the Premier League top four this season, with Mauricio Pochettino's team 1.44 to win their next game which is at home to Aston Villa.
Leave a comment