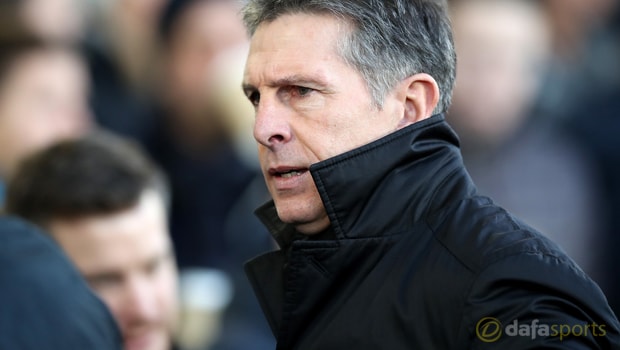 Southampton manager Claude Puel is hoping to see an improvement from his side when they take on Liverpool in the first leg of their EFL Cup semi-final clash on Wednesday.
The Frenchman joined the south coast club over the summer following the exit of Ronald Koeman and he remains in with a chance of picking up a piece of silverware in his debut campaign.
Saints will welcome Liverpool to St Mary's on Wednesday for their first-leg meeting before the two sides will clash again back at Anfield on January 25 with a place at Wembley up for grabs.
Southampton, who are priced at 7.50 to win the EFL Cup, played out a goalless draw when Liverpool visited in the Premier League in November after Puel put his squad out with a mindset to defend.
However, stopping Liverpool, who are the Premier League's top scorers, from hitting the back of the net for a second successive game will prove tricky.
The Reds have won 17 of their 25 outings in all competitions this term but Puel insists he is relishing the chance to try and come up with the right tactics to frustrate the Merseyside outfit again.
Puel said: "We played Liverpool in the Premier League and it was a strong game for us with organisation. "We played strong and were strong in defence.
We played at a good level but it will be important for this game to have more of the ball and try and have control of the game.
"Their ability to control the ball along with good pressing, with technical players, is exciting. We want to exploit them. The players are ready for the game.
It is an exciting challenge for us. The Premier League game was strong, there are many games in January, different possibilities.
"This game is important and I think my players are ready for the game."
Leave a comment