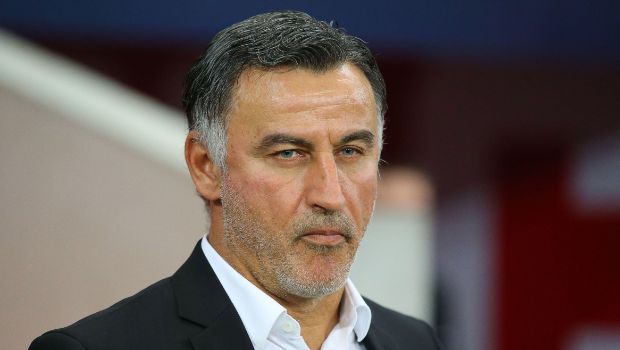 Paris Saint-Germain boss Christophe Galtier has defended the performance of Lionel Messi against Lyon.
The hosts were surprised to see Messi being booed by the fans during the game.
The coach was critical of the club's fans for the act.
This is a bad development for Messi, who joined PSG on a two-year contract in the summer of 2021, and renewal talks seemed stalled.
Messi scored 18 goals and provided 19 assists this season after a difficult debut campaign in Paris. He is delighted to have adapted to life in France this term.
But the latest situation has made his future at PSG look more uncertain than ever.
The club had put his contract talk alongside Sergio Ramos on hold amid the threat of Champions League sanctions due to the club's breach of Financial Fair Play regulations over wages. It was gathered that neither player intended a wage reduction.
The club's fans appear to have turned against the world cup winner as home supporters loudly jeered his name ahead of kick-off. Dissent could also be heard from the stands when he touched the ball. The mood got tensed as they succumbed to a one-goal home loss.
Speaking after the game during a press conference, the coach pointed out that it was very personal, adding that the whistles were very harsh.
Commending Messi for giving a lot to the team, especially in the first part of the season, Galtier noted that he had also assisted a lot and scored in 2023.
He, therefore, urged his teammates to have a little more of an attacking threat to bring more danger to the opposition's goal like Messi.
Messi also struggled to assert himself during the game that has seen their league on the log reduced to five points.
With ten games to go, PSG can still return to winning ways and wrap up the Ligue 1 title again.
Leave a comment