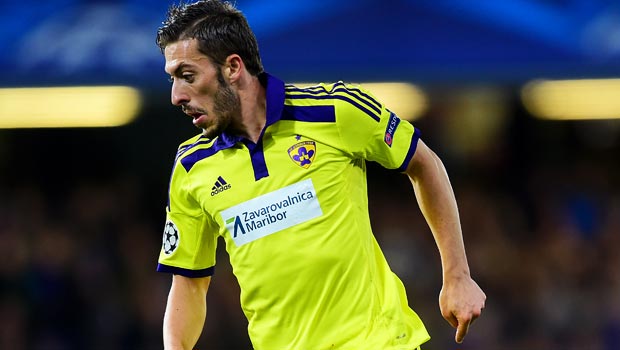 Champions League Group G leaders Chelsea were held to a draw in Slovenia after a 1-1 draw with Maribor on Wednesday night.
The Slovenian champions had gone ahead five minutes in to the second half, after a strike from Agim Ibraimi, before Chelsea's Serbian international Nemanja Matic equalised.
The Blues had a chance to secure all three points in the 85th minute after Eden Hazard was tripped in the box by Mitja Viler, and a penalty was awarded. The Belgian picked himself up but had his weak effort saved by Maribor keeper Jasmin Handanovic.
It was a match which many expected the Premier League leaders to win, having beaten the hosts 6-0 back at Stamford Bridge, but the Londoners failed to live up to those expectations.
Having secured a point, keeping them top of Group G, along with Sporting Lisbon's 4-2 victory over Schalke, the Blues now need to win just one of their remaining two fixtures to guarantee their passage to the knockout phase, however if they secure a point next time out against Sporting, and the Germans fail to beat Maribor, then they will qualify with a game to spare.
The Blues also equalled a club record by extending their unbeaten start to the season to 16 matches.
After the game, Chelsea boss Jose Mourinho criticised his players and their lack of awareness.
He said: "Many times surprises happen when people are not fully focused, when they believe the game can't be a difficult one.
"Only when Maribor scored did the players realise the danger.
"If I cannot convince the players that the game is difficult and you have to play from minute one, obviously it's my responsibility."
Next up for Chelsea is a trip to Anfield on Saturday to play Liverpool in the Premier League.
Leave a comment