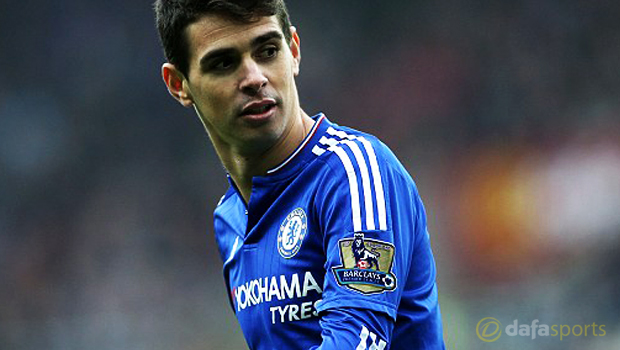 Chelsea midfielder Oscar admits he has been left frustrated by a lack of first-team action this season but he is determined to prove his worth under new boss Antonio Conte next season.
The Brazil international has only made 20 Premier League starts this season, but he did suffer an injury early on in the campaign.
The 24-year-old has had to play second fiddle to the likes of Cesc Fabregas, Willian and Eden Hazard.
Boss Guus Hiddink has started to introduce some youngsters in recent weeks with the club failing to qualify for Europe and Oscar has since been linked with a move to Juventus.
Despite the rumours, Oscar insists he wants to stay put at Stamford Bridge and help the club next season, with Chelsea priced at 6.50 to win the title in 2017.
"It's been very difficult for me," he told Sky Sports News HQ.
"I had a great season last season, and I'm coming from two or three seasons of doing well, but I was one of those players who got injured at the start of the season.
"When I came back, the team wasn't doing so well and I found myself on the bench and in and out of the first team.
I didn't achieve the level I wanted to achieve but hopefully next season I can do better.
"[The new manager's arrival] is great for the players. Obviously you have to prove yourself. I'm sure the coach has been following all the players individually.
"It will be a breath of fresh air to the team and everyone's excited to prove their worth to be here.
Obviously I haven't been very happy because I haven't been playing very much but, with the new coach coming in, it's a fresh beginning for everyone."
Leave a comment