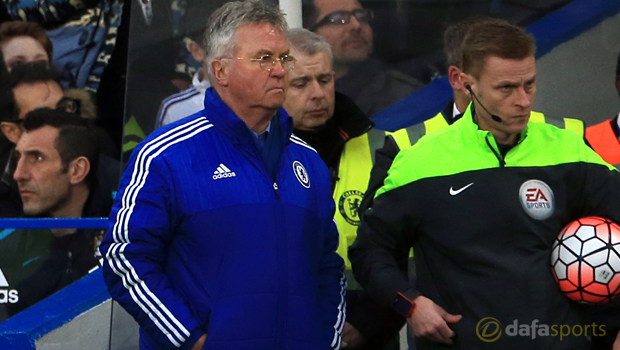 Chelsea midfielder John Obi Mikel admits that he would like interim boss Guus Hiddink to stay beyond the end of the season.
The Dutchman has already confirmed his intention to leave the club for a second time in May despite enjoying success since he returned to Stamford Bridge.
The Blues, 4.00 to win the FA Cup, have only lost once in their last 14 matches since Hiddink replaced Jose Mourinho in December.
Although they were beaten 2-1 by Paris Saint-Germain in the Champions League, Chelsea responded by thrashing Manchester City 5-1 in the FA Cup.
The reigning Premier League champions are still 12th in the table but a win against Southampton could see them climb back into the top half.
Since Hiddink's return, Mikel has featured in 11 games and the Nigeria international is hopeful he will stay on after making a positive impact in recent weeks.
"Obviously, definitely I want him to stay," Mikel said. "It is the choice of the owner, the club and the board… but if you speak to the players, 98 or 99 per cent of them want him to stay.
"From day one, since Guus has come in, the atmosphere has changed. The players feel more relaxed, people know what their jobs are and people are getting on with their jobs in a more relaxed way.
"He has given responsibility to people and expects them to thrive on it and make sure they do it in a way where they feel comfortable. I think that's what the players are showing now."
Leave a comment