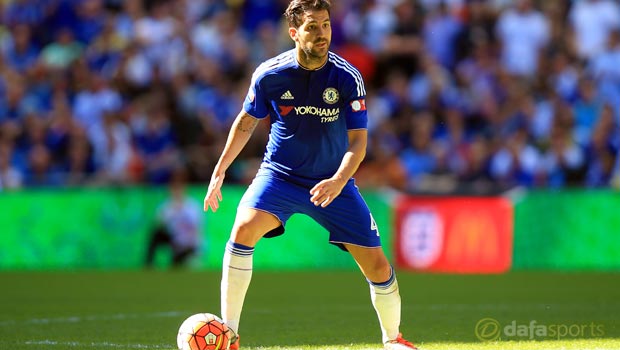 Cesc Fabregas is adamant that Chelsea have the same drive and ambition to retain the Premier League crown this season after seeing their main rivals spend heavily to challenge them.
The 28-year-old Spain international and former Arsenal midfielder enjoyed an impressive first season back in England last term following his £33million move to Stamford Bridge from Barcelona 12 months ago.
And having helped the Blues pick up their first Premier League crown since 2010, Fabregas insists that the players are determined to become the first side since Manchester United between 2007 and 2009 to win back-to-back titles.
United, Manchester City and Liverpool have all invested big money to try and finish at the top this term, while Arsenal are also set to be involved in the title battle, but Fabregas claims Chelsea are up for the challenge.
"United invested very well, Arsenal, City as well, spent a lot,"
Fabregas said.
"We have to be up for it. We know we have the quality, but I can see in the faces of everyone the same drive, the same ambition as last year.
"I'm not worried about it. Even if that wasn't the case I know the manager would change it.
"We just have to play as well as we did last season. Then I'm sure we can win stuff."
Chelsea enjoyed a relatively comfortable title success last season and have been installed as the 2.50 favourites to confirm their position as England's finest and win the Premier League again this time around.
Leave a comment