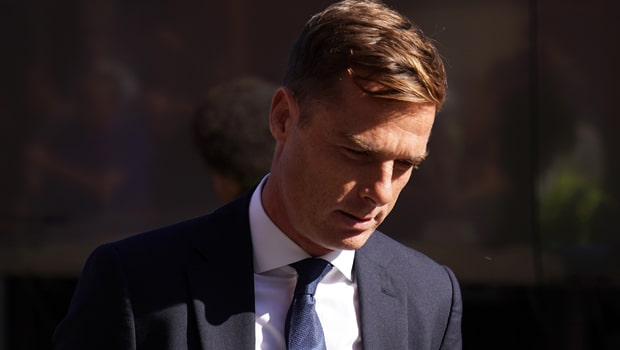 Fulham head coach, Scott Parker has pinpointed the need for his side to stick to his philosophy and style of play.
Parker, who oversaw his team as they were held to a 1-1 draw against West Brom despite dominating the game, he still believes the team can do better.
They took the lead through Antony Knockaert. However, they sat back and allowed the visitors to grab an equaliser through Semi Ajayi as the two teams scored a point each.
Parker, who once played for Chelsea in the past noted that he, would reinforce his methods and that his players must stick to them.
Speaking on the match result, Parker stated that he's disappointed with the overall performance as he felt that after the goal his Fulham scored against West Brom's hands they struggled a bit and went away from what they had planned.
He noted that they played the game into their opponent's hands and the ball possession became 50-50 all of a sudden.
Scott Parker, who did his job without Harry Arter also noted that if his midfielders are going to pump the ball up to Aleksandar Mitrovic with two players on him, it's 50-50 if he's going to win it as he felt that was a disappointment.
Parker replaced Claudio Ranieri as the team head coach last season during the team's poor run of form, and he is set to make sure that he reinforces what he's trying to get the team to do.
He feels like the only option for them is to play out from the back as he confidently insisted that it's the only way they can score goals and earn victories.
As known across the football world how difficult it is to play from the back, Scott Parker who made 119 appearances for Fulham noted that it takes huge bravery to do what they used do as he sensed that there was an edginess in the crowd with Marcus Bettinelli playing out from the back, but they are doing that for a reason.
Parker then added that the easiest thing would be for Bettinelli to pass the ball up to Mitrovic, but his team's side will not win football matches like that.
He, however, noted that if anything proves his point to the players, he would want them to have the courage to keep doing it.
The draw against Slavan Bilic side has taken Fulham to eleventh on the standings as they have 11 points from the previous seven matches.
Leave a comment