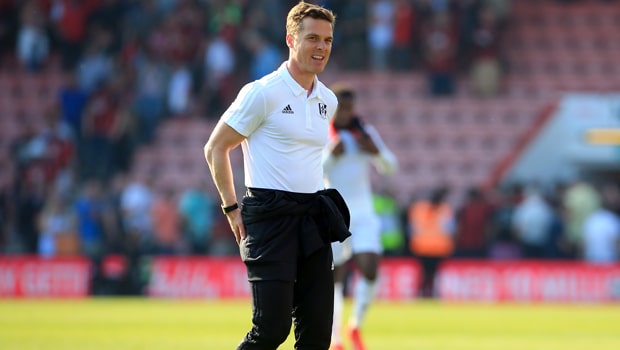 Fulham caretaker boss Scott Parker says he will just focus on the next few games despite giving himself a great chance of being handed the job on a full-time basis after Saturday's win over Bournemouth.
The Cottagers won their first away game of the season thanks to a 1-0 success at the Vitality Stadium.
Bournemouth were made to pay after missing several first-half chances and a penalty from Aleksandar Mitrovic sealed all three points.
After beating Everton last week, Fulham have now won back-to-back games for the first time this season, but Parker is refusing to discuss the job long term just yet.
He said: "Delighted for the team, for the club, for the fans and ultimately for the players as well.
"It's been a rough ride this year at times and obviously the last couple of weeks, all be it in the difficult circumstances with being relegated, have been very pleasing to get two wins like we have.
"I'm a person who believes in what I can control and ultimately I can control the team, I can set a team up that has a real understanding of what they need to do, some clear direction and a clear identity and that's what's I can control and that's the most important thing for me.
"This time from now until the end of the season is vitally important to us. We need to build, we need to talk and obviously we're doing that.
We're discussing recruitment, we're discussing plans for next year and next year is going to be a massive year for this football club.
"We've had a taste this year of what this league's like and we want to get back into it. We're planning fully ahead."
Leave a comment