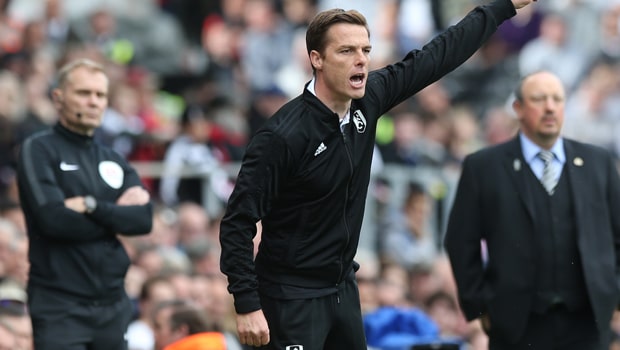 Scott Parker knows there is plenty to be worked on at Fulham but he will put his 'foot to the floor' to get the Cottagers ready for next term.
Fulham's one-year Premier League stay ended with a 4-0 thumping from Newcastle at Craven Cottage on Sunday afternoon.
Parker, who was made permanent boss last week after improved showings had yielded three wins and three clean sheets since relegation was confirmed, felt they slipped into some old habits against Newcastle.
The former midfielder conceded that Fulham aren't well equipped for a wide open approach in the Premier League. "We had become a bit more resilient but I felt at times there were signs of the old us," he said.
"When the game becomes a basketball match for us, which I mean back and forth, we are the side that look like they are going to concede."
Their season amongst the big boys didn't go to plan, with Parker the third manager in the dugout in a term that yielded only 26 points, but he says it's important to realise the nature of the challenge has now changed dramatically.
"Of course it has been a disappointing season but in football as quick as you are down you are always around the corner from a new challenge, and the new challenge is the Championship next season," he added.
"There were signs in our play of what we are trying to do and that is something I love but, of course, there are some other things I am not keen on.
"We will be in [on Monday] and will go through the finer details of pre-season. We will take a break next week and then it will be foot to the floor."
Leave a comment