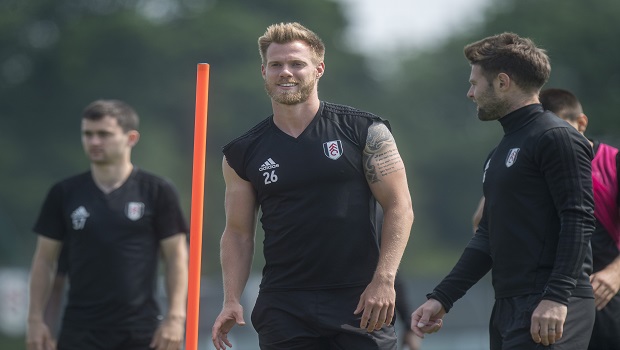 Tomas Kalas has revealed he was eager to rejoin Fulham over the summer but the Cottagers opted against making a move.
The Czech defender spent two years on loan at Craven Cottage and impressed last season as Fulham earned promotion to the Premier League.
Kalas had hoped to stay in west London but a new deal failed to materialise and he is now at Bristol City on another loan deal from Chelsea.
The 25-year-old insists he is happy at Ashton Gate, but admits his preference during the transfer window would have been to stick with Fulham.
"If they'd wanted me at Fulham, I would have stayed, but they didn't," he told West London Sport.
"It was difficult to swallow. But obviously that's not the end of my career, and I'd rather get promoted with a team that wants me.
It would be quite nice to settle down after eight years of being abroad, but not spending longer than two years at one place.
"I obviously wanted to stay there, because that would be a step forward in my career and I would have been in a club that I've spent two years with.
"But I wasn't getting my hopes up too high because exactly the same thing happened with Middlesbrough two years before. We got promoted and I loved the club and nothing happened afterwards.
"I was so loyal to Fulham. They knew I wanted to stay and nothing happened. They spent, I don't know how much money, on new defenders."
Fulham head to Huddersfield on Monday and they are 3.25 to claim all three points and 10.00 to be the top promoted club.
Bristol City are away at Reading in the Championship on Saturday and they are 2.30 to win.
Leave a comment