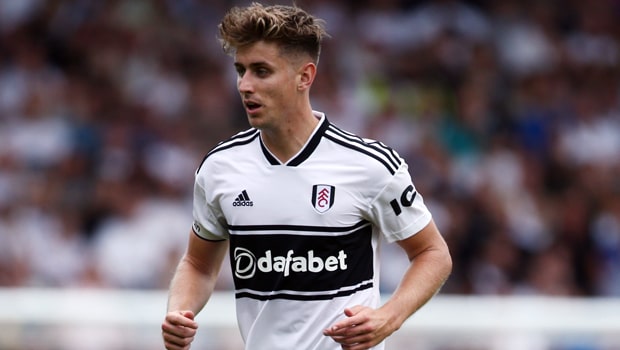 Scotland boss Alex McLeish wants to sort out the international future of Fulham midfielder Tom Cairney as soon as possible.
The Nottingham-born midfielder has two caps for Scotland to his name but as they came in friendlies he isn't yet tied down to playing for the country of his father's birth.
England boss Gareth Southgate has been reported as having an interest in persuading Cairney to switch allegiance to the Three Lions, giving McLeish something to think about.
Cairney was left out of the Scotland squad to face Israel and Portugal as he continues his recovery from injury but McLeish now wants some clarity.
"Tom Cairney is not there because we had dialogue with Fulham at the beginning of the week and we were told he was not able to make it," McLeish said.
"[In regards to] the England thing, I guess we are vulnerable in that situation but I didn't see any indication Tom had a hankering to play for England."
Manchester United midfield Scott McTominay was another who could have turned away from Scotland to declare for England but he nailed his colours to the Tartan Army.
According to McLeish, he'll seek a similar no-nonsense confirmation of commitment from Cairney.
"I guess you would want people to be totally committed to the cause and I think Tom Cairney is," added the Scotland manager.
"I looked Scott McTominay in the eye and asked if he was committed to us. I would do the same with Tom if it came to it."
Leave a comment