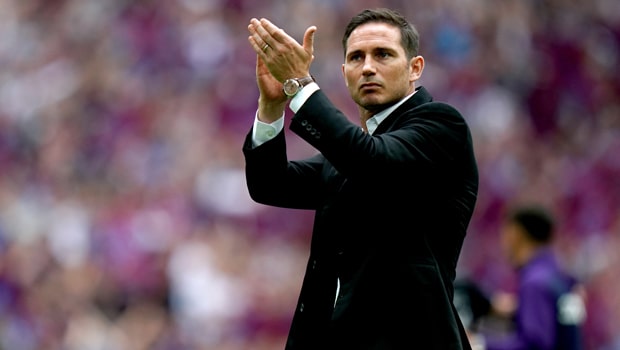 Frank Lampard wants to continue his progress at Derby County despite missing out on a spot in the Premier League.
The former England midfielder saw his Rams side come up just short at Wembley in the Championship playoff final against Aston Villa, with Derby losing 2-1.
It will still be classed as a decent first season in charge for Lampard, who has another year on his contract.
He will hold crunch talks with Derby owner Mel Morris this week after dismissing the constant speculation linking him with Chelsea as "irrelevant".
The former Blues stalwart has been touted as a possible replacement should Maurizio Sarri leave Stamford Bridge but Lampard is eager to focus on his role at Derby.
"I spoke to Mel three days before this game and we said we'll sit down and talk, and that any talk around that is irrelevant," he said.
"I've got a two-year contract here, I've loved working here and I want to continue that, I want to continue progressing with the club.
"I have to say after my first year and the opportunity that this club gave me, it's massively important that everyone understands that's my overriding feeling. That's where I am."
Upheaval is almost guaranteed at Derby this summer but Lampard isn't about to shy away from the work in front of him.
"The squad will break up a bit, naturally. The loans go, whether we can get any of them back remains to be seen and a lot of players are out of contract so there's a lot of work to be done," he added.
Leave a comment