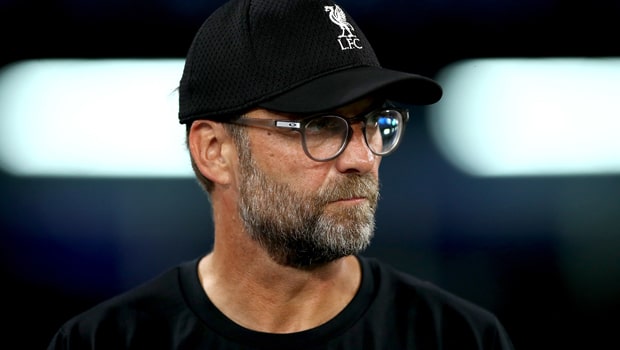 The Champions League returns with the fifth round of the group stage on Tuesday and Wednesday. There's still a lot to play for with only a couple of teams having secured their spot in the knockout stages. Some of the most interesting games are played in Group E and F, with Liverpool hosting Napoli and Barcelona taking on Dortmund, while group H is completely open between the trio of Ajax, Chelsea and Valencia.
Last year's champions Liverpool are yet to clinch their place in the playoffs, but have a great chance to do so against Napoli at home. Napoli took the first match in Italy 2-0 and Liverpool is looking for retribution after winning all three of the following UCL fixtures. With a win, the Reds are would not only secure the entry to top 16 but would also clinch the top spot in the group with one game left. Napoli has struggled domestically and they're only seventh in Serie A, while failing to win in their past five fixtures.
Dafabet offers (1×2) – Liverpool vs Napoli: 1.41 – 4.80 – 7.00

Barcelona and Dormund battle for the playoff-spot on top of group F with eight and seven points respectively. Inter is still in contest at four points and facing Slavia Praha, who only have a theoretical chance to qualify. The showdown between the top teams is as good as it gets, with a win both teams are securing their playoff-spot. A draw would leave the door open for Inter to surge past them and leave it all dependent on the final fixtures. Barcelona is still leading La Liga, tied with their eternal rivals Real Madrid but Dortmund has fallen to sixth in Bundesliga, although only five points behind the leaders Borussia Mönchenglandbach.
Dafabet offers (1×2)– Barcelona vs Dortmund: 1.55 – 4.40 – 5.30

The plot is as thick as it can get in the Group H, with the trio of Ajax, Chelsea and Valencia all with the exactly same record and seven points each. Valencia is hosting Chelsea, while Ajax is visiting Lille, the only outfit out of the contest. Without going into details of who needs what to qualify, it goes without saying that winning is all-important and the draw is not an option. Chelsea has a small advantage if it's all tied up, since they're facing Lille in the final round. Chelsea is currently 4th in the Premier Leaugue, Valencia 10th in La Liga and Ajax, of course, is leading the Dutch Eredivisie having not lost a single game all season.
Valencia vs Chelsea: 3.30 – 3.55 – 2.11
Lille vs Ajax: 3.95 – 3.70 – 1.86
Leave a comment