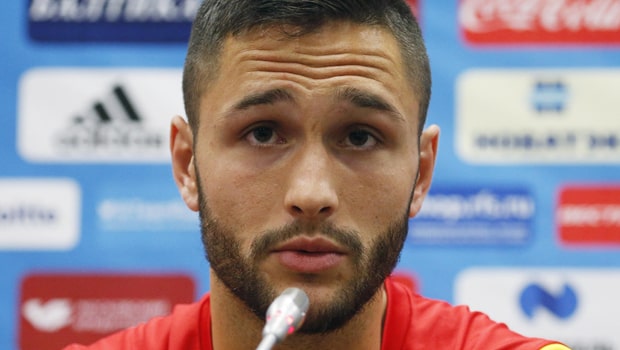 The 28-year-old Romanian striker Florin Andone has been officially presented this week as a Cadiz CF player.
The player joins the club on a season-long loan from Brighton, where he did not play last season due to injury.
But despite the player has been out of the pitch for a whole season, Cadiz CF has high expectations of what the player can bring to the club.
For some, Andone is the perfect replacement for Ruben Sobrino.
Sobrino was on loan last season at the club, and his outstanding performance impressed everyone. In fact, Alvaro Cervera has asked the club's board to do everything possible to sign Sobrino permanently in the next transfer window.
Andone is a fast and aggressive attacker who relies more on physical strength than speed. In addition, the player has extensive European experience, having played in England, Turkey, and Spain. In fact, it is in Spain where the player has reached his highest goal tally with 21 goals while playing for Cordoba CF.
Cadiz fans are excited about Andone's arrival and believe the player will be vital to achieving the club's goals this season and keeping the club in the Primera Division.
Andone said during the presentation press conference that he believes the club's style of play fits his personal style very well.
For Alvaro Cervera, the Romanian player is perfect for his scheme, and it only remains to be seen who he will pair up with best Negredo or Choco Lozano.
Leave a comment