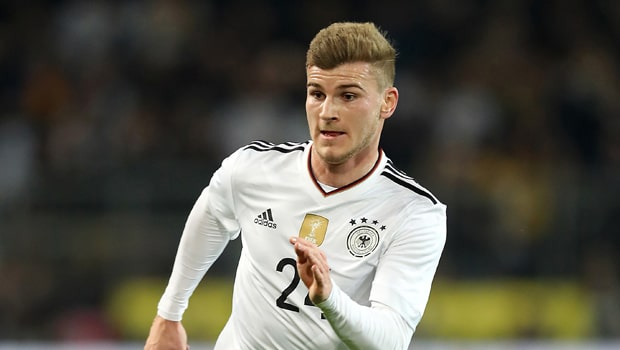 Germany striker Timo Werner has been urged to extend his contract with RB Leipzig by his departing manager Ralf Rangnick.
Interest from a number of clubs from across the continent has prompted speculation the 23-year-old goalscorer will depart Leipzig this summer but Rangnick has cautioned the player on making a swift exit.
Werner is about to enter the final 12 months of his current contract with Leipzig and has indicated that he does not want to extend his deal any further, which may force the Bundesliga side to cash in on their asset now.
Werner has scored 61 goals in 114 appearances during his three seasons with Die Bullen after arriving from Stuttgart.
Rangnick has insisted that signing a new contract will cement his relationship with the Leipzig fans and he feels the club will not stand in his path if and when a suitable career opportunity presents itself.
"Timo is of the opinion that he does not want to extend the contract, but so far no club has reported their interest or said they would speak with Timo and want to sign him," he told Kicker.
"It's not a good idea for Timo to go into the final year of his contract, which could be difficult for his relationship with the fans, depending on how his performance turns out.
"My opinion is that Timo fits best here, also in terms of style of play. If I were his agent or father, I would clearly advise him to stay and extend his contract. "When a really big club comes in for him and he wants to leave, he can still do that."
Leave a comment