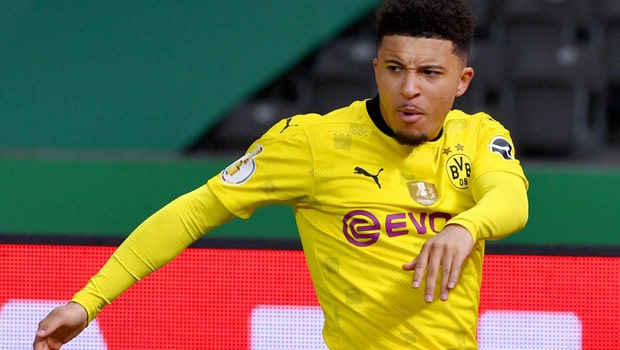 Jadon Sancho has been one of the Red Devils' main targets for several seasons.
The club is determined to land the young Englishman at Old Trafford this summer.
The Red Devils sent a bid of £60m plus £10m in add-ons. But Borussia Dortmund rejected the offer.
But, Man U is not giving up, and since Sancho is the No.1 target of boss Ole Gunnar Solskjaer they have launched a new bid.
Man U's new bid is estimated to be £72.5million. An amount that is still below the price tag that Dortmund placed on the player.
But, due to the effects of COVID on the finances of clubs around the world. Dortmund have had to lower the price tag on the player.
Therefore, it seems that the German club will be willing to accept the second offer made by the Red Devils.
United already have an agreement with Sancho, who has been offered a five-year contract, with the option of a one-year extension and a salary of £250,000-a-week.
Dortmund has what is known as a gentleman's agreement with Sancho, in which the player is allowed to leave the club if their valuation is met.
At the moment, United's offer is fallen short £5m to meet that requirement. But the two clubs are in negotiations to determine a scenario in which Sancho can join the Premier League next season.
The Dortmund hierarchy wants any transfer to be finalized by the end of July. But with the Euro underway, this could be a problem.
For example, in Sancho's case he would have to leave the England camp in order to sign his new contract. Something that is unlikely to happen.
Leave a comment