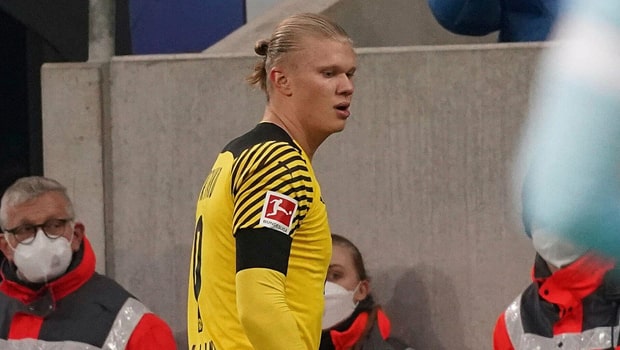 Everyone is interested to know what Haaland's future will be.
All the big clubs want the player in Europe, and he seems determined to leave Borussia Dortmund.
Haaland has not yet confirmed his next club, and new rumors and speculation arise every day.
But according to Sport, the player will make his decision in March.
All clubs are waiting for the player's decision.
At the moment, everything points to a Spanish club as the Norwegian's destination. But what is the big question?
Real Madrid will go all out to make a summer market as in the past, as their sights are set on the Norwegian striker and Kylian Mbappé, two undisputed galacticos in the spotlight of the world soccer.
Madrid, financially, have no major drawbacks, and to convince the Borussia Dortmund player they have assured him that he will be an undisputed starter.
If Haaland arrives at the Bernabeu, Karin Benzema will lose his place. For the President of the Merengue Club, Florentino Perez, this is the ideal moment to sell Benzema and get some money for a player who is very much loved by the fans.
Benzema until 2023, so he will have only one year left on his contract this summer. He will turn 35 next season and will be 36 years old at the end of his contract with La Blancos. Therefore, the only summer in which it is possible to sell him is this summer.
Barcelona have also made a proposal for Haaland, but the club's financial situation is not the best, and it will be more difficult to convince him.
Leave a comment