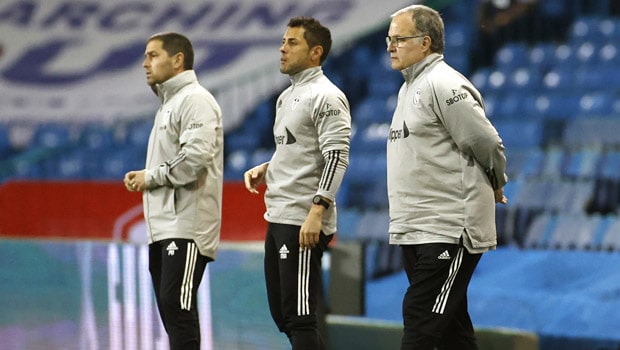 Two teams promoted from the English Championship to the Premier League this season are taking on each other early on the season. Championship winners Leeds will play host to Fulham, who got through after the promotion playoffs. Both teams started their Premier League journey by a defeat, but the manner of losing was something else entirely.
Fulham took on a rough challenge hosting Arsenal in a London derby in the early kickoff on Saturday. Arsenal has been in good form lately, capturing the FA Cup over Chelsea early August and beating title holders Livepool in the season starting Community Shield, if only after the penalties. Fulham challenged Arsenal from the beginning with their usual weapons, controlling the ball and allowing the opponent to chase. However, this time the visitors were one step ahead and managed to put more pressure on Fulham than any of the teams in the Championship – which was expected. Arsenal went ahead early after an error in marking by Fulham defense and then added two more in the second half. Despite almost matching the ball possession with 45%, Fulham had no goal scoring chances and only shot twice on goal. Arsenal ran out with a deserved 0-3 victory and left Scott Parker pondering a new scheme for the coming weeks.
Marcelo Bielsa's Leeds took the Championship by storm and their return to the EPL was eagerly anticipated. The debut match couldn't have been more difficult – away at reigning champions Liverpool. Leeds definitely did not show any respect visiting the EPL rulers, but continued where they left off in the Championship. Bielsa's run and gun tactics took the host by surprise and after the first half it was an extremely improbably 3-2 for the hosts. Mohamed Salah opened the scoring from the penalty on the 4th minute, but Leeds climbed back on the 12th by Jack Harrison's goal. Virgil van Dijk took the hosts ahead again on 20th minute, but Patrick Bamford equalized ten minutes laters. Salah's second saw Liverpool grab the lead heading to the half time. The challenge was thrown down and accepted.
Liverpool was served another ice bucket on the 66th minute, when Mateusz Klich took Leeds even once more. Only a late penalty saved the hosts from the embarrassment, as Mohamed Salah finished his hat-trick giving Liverpool three points 4-3.
Leeds are favorites heading to the battle of the promoted against Fulham, and rightly so. Bielsa's team showed they have the quality to battle against the best of EPL teams, although this time it wasn't quite enough. Fulham struggled mightily against Arsenal, but in all fairness the quality difference was remarkable on the paper already. Leeds and Fulham are a much closer match and we can expect a hard-fought, entertaining matchup between teams that have everything to prove.
Leave a comment