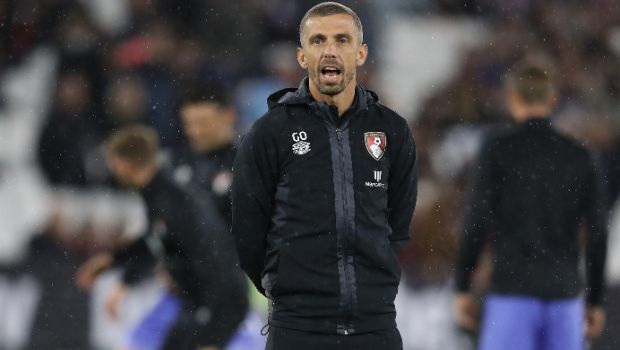 As Bournemouth continues to fight for survival and take one Premier League game after the other, manager Gary O'Neil has stated that one player is on track for a first-team appearance soon if he keeps up with his showings for the U18s this season.
Seventeen-year-old striker Daniel Adu-Adjei has been in impeccable form for the U18s and has managed to be an unused substitute in the three Premier League games for the Cherries without any appearance yet.
However, O'Neil believes that the striker is on the right path but needs to continue his developmental process before he's fit enough for Premier League football.
"He's in a good place. Obviously, he's been involved a time or two this season already. He's still very, very young; lots of promise. He has the ability. Lots of hard work to do. That last gap that you have to bridge as a young footballer, the one from youth team football to first team football, is the biggest. As you come through the ages and you progress fairly evenly, then the last jump you need to make is the biggest one. Still, an awful lot of work for him to do, but delighted that we've secured his future for a bit longer." O'Neil said.
The manager shared his optimism about the role of the player in the future for the Cherries stating that he'll be important to the club moving forward.
Bournemouth were on the losing end last week when they faced Manchester City at the Vitality Stadium in a 4-1 loss. This Saturday, they play Premier League leaders Arsenal at the Emirates Stadium.
The Gunners prepared for the game with a 4-0 win over Everton on Wednesday on the same ground. A brace from Gabriel Martinelli and goals from Bukayo Saka and Martin Odegaard set the Gunners on course for the win that puts them five points at the top.
Leave a comment