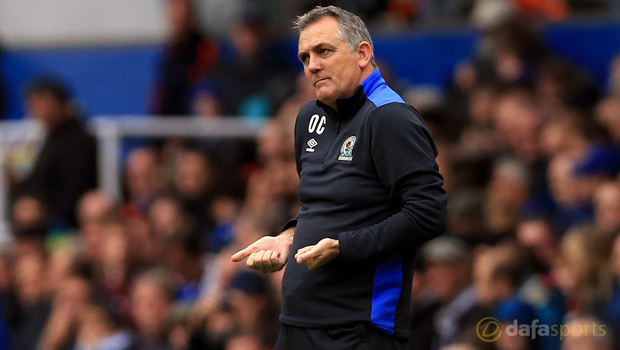 Blackburn Rovers manager Owen Coyle has called on his squad to make the most of small margins as they look to start earning points more consistently.
The Lancashire outfit made a poor start to the season but have claimed seven points from their last five outings to take their overall tally to nine.
However, despite recent improvements on the pitch they still remain just one place off the foot of the Championship table after 12 games.
Rovers who are priced at 1.95 to be relegated, were held to a goalless draw against Ipswich over the weekend but will hope to get back on the winning trail on Tuesday when they welcome Nottingham Forest to Ewood Park.
The Scot feels that his men have allowed some points to slip away from them this season and has stressed the importance of claiming three points.
Coyle insists Blackburn are starting to turn a corner and hopes they can put on a strong showing in front of their home support.
"When you have let points slip then every game becomes important," said Coyle. "In the last five games we have taken seven points and with a better performance on Saturday that could have been nine, whilst I would suggest that in the two games before that we were worthy of draws in those games.
"So we know that the margins are very tight, so what we have to do against Nottingham Forest is come out on the right side of the margins, and if we can do that then it is four points from two games, which in the Championship is a fantastic return.
"But we have got to go an earn them, Nottingham Forest are not coming to gift you the three points, we are going to have to work our socks off to go and earn those points."
Leave a comment