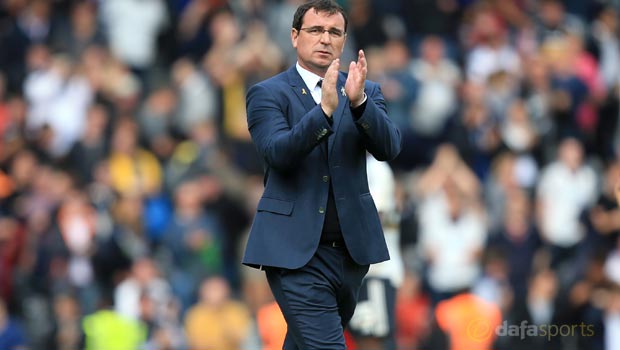 Blackburn boss Gary Bowyer says he is under no more pressure now than he was when he was handed the role as manager.
Rovers have had a poor start to the season and are still waiting to register their first win.
Tuesday night at QPR afforded them another opportunity to get up and running but, despite dominating the first half and twice being in the lead in the match, they had to settle for a 2-2 draw.
Bowyer admitted Rovers should have been so far ahead at the break that the game would have been beyond QPR, but the fact the home side fought back for a point increases the pressure on winless Rovers.
However, Bowyer is feeling no more pressure than he did at the start of the Championship campaign.
"If we'd have won six out of six we would be saying the same thing, you're under pressure to keep the run going," he said.
"I'm under no more pressure than when I first started when I took over as a caretaker away at Barnsley."
Three Football League managers have already lost their jobs this season – Dave Robertson at Peterborough, Doncaster's Paul Dickov and Darren Kelly, who has been replaced by former Rovers star David Dunn at Oldham.
Bowyer says he is aware of the risks involved with the profession
"Everybody knows what it's about," he said. "You accept it and get on with it.
"All you can do is keep doing your best, I've been at the club 11 years, the club means a hell of a lot to me, I care passionately about it and I'm desperate to try and get that first win for the supporters and for ourselves."
Leave a comment