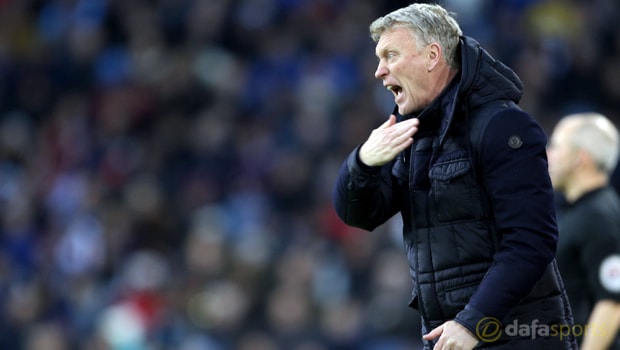 Sunderland manager David Moyes praised the attitude of his players after they twice came from behind to salvage a draw in Monday's game with Liverpool.
Daniel Sturridge and Sadio Mane put the Reds in front in each half but Jermain Defoe twice struck back from the penalty spot.
After taking a 4-1 thumping against Burnley on New Year's Eve, Moyes was pleased to see his team showing something like the form he knows they are capable of and the Scot felt they merited a point against Jurgen Klopp's high-flying side.
"I expect them to get results, but I'm really pleased after the few days we've had. We didn't play well (against Burnley) and what they have done is show how well they can do," he said.
"I thought we did quite well, matched Liverpool's energy for long periods of the game and deserved a draw. We had big chances as well."
While pleased to pick up a point from title challenging Liverpool, the Sunderland boss his team must start winning more games on home soil if they are going to beat the drop.
"I never thought we were out of it. The important thing was to not concede a third goal. In the end we got a deserved penalty," he added.
"Towards the end of the season we are going to have to pick up a lot of results. Today was a tough draw and we have to make sure we win at home – that's key."
Sunderland are 2.40 to win their next Premier League home game against Stoke on January 14.
Leave a comment