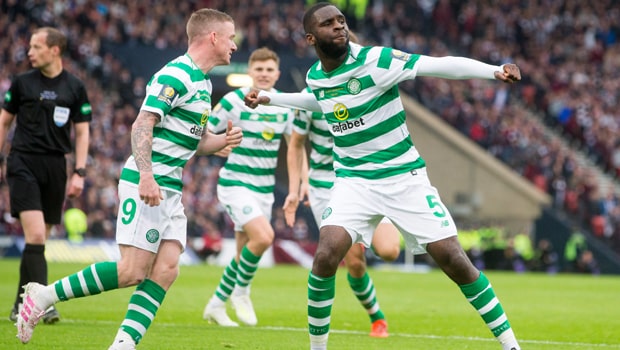 Former Celtic winger Bobby Petta believes Odsonne Edouard can deliver even more glory if a strike partner comes in to help him.
The Dutch ace played alongside Neil Lennon during the ultra-successful Martin O'Neill era in Glasgow and Petta sees similarities in the Northern Irishmen.
He feels Lennon is likely to seek a target man to act as a foil for talented French ace Edouard, whose brace saw Celtic past Hearts in last weekend's Scottish Cup final at Hampden Park.
Lennon has suggested he'll alter Celtic's playing style as long-term successor to Brendan Rodgers, and Petta believes he'll reach for a template that worked well in their own playing days.
"I see Martin O'Neill's influence in Neil and I expect his team to move the ball forward a bit quicker next season," said Petta.
"For the first 18 months under Brendan Rodgers, the team was playing with a style the people loved and they were cutting through opponents like a knife through butter.
"But then that became a bit predictable and the other teams worked out how Celtic were going to play and they made it harder for them.
They would sit off the play and, as a result, there was too much short passing sideways and back. "I've spoken to Lenny and that's what he wants to do but he needs the right personnel for that.
"You need a target man who's strong and has a big presence. We used to play it up to Chris Sutton but Odsonne Edouard, although he's a very good striker, isn't that type. Celtic need a focal point."
Lennon was offered the managerial job full-time after last week's cup success, though no confirmation has yet come from the club that he's accepting the job.
Leave a comment