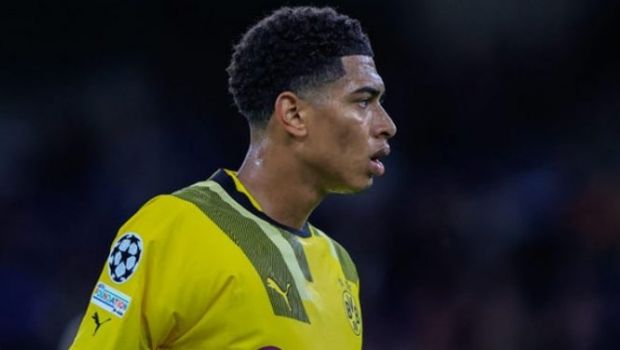 Real Madrid midfielder, Jude Bellingham has admitted that he was aware of the belief and claims fans had that he was best at scoring tap-ins and that he was glad to have debunked that claim with his stunning second-half strike in Real Madrid's Saturday 2-1 win over Barcelona in the El Clasico.
Before the game, Jude Bellingham, who joined Real Madrid from Borussia Dortmund in the summer, had already scored eight goals in nine La Liga games previously and a further three goals in three UCL group stage games.
His performances have impressed Real Madrid fans, Carlo Ancelotti, and neutrals alike, but his penchant for scoring tap-ins right in front of the goal has made many call him lucky, if anything.
The English midfielder was speaking to Real Madrid TV after the win that saw Real Madrid sit atop La Liga with goals difference and four points ahead of Barcelona in fourth. He picked his long-range effort that pulled the Los Blancos leveled in the game as his favorite.
"Which one was my favorite Clasico goal? Probably the first one. I can imagine everyone battering me for the second one; I know I get a lot of grief for scoring tap-ins! But I was on the move, and you create your own luck, and I've done it again. I got the ball on the edge of the box. I've been saying for a few weeks that I need to try from outside. Maybe the opponents expect me to try to get into the box or combine with a teammate, and I wanted to surprise them by hitting it from outside the box. I know I have the technique, and it went into the top corner." Bellingham said.
Real Madrid's next game is a La Liga fixture against Rayo Vallecano on Sunday as Bellingham's impressive shaft to life at Santiago Bernabeu continues.
Leave a comment