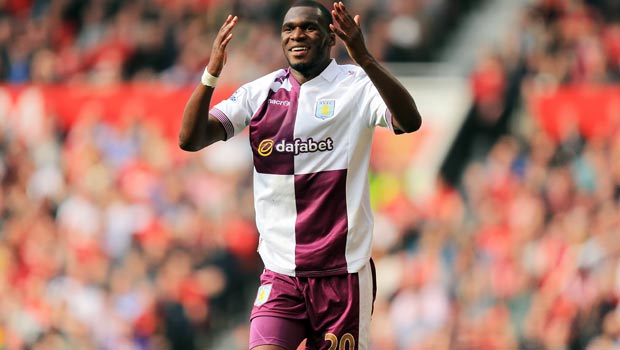 Aston Villa striker Christian Benteke insists he isn't interested in reports linking him with a move as he tries to return to full fitness.
The Belgium striker was ruled out for six months last season after picking up an Achilles injury and missed a crucial stage of the season for the Midlands club, as well as this summer's World Cup in Brazil.
He isn't expected to return until October at the earliest, with manager Paul Lambert under pressure once again to pick up results without his star striker.
Despite his injury, Benteke has been linked with a move away from Villa Park this summer.
However, the 23-year-old insists his sole focus is to just get fit, rather than leave the club before the end of the current transfer window.
He told The Sun: "I intend to come back bigger, better and stronger than last season.
"Speculation is speculation. It doesn't mean it's the truth. What I need to do is get back to playing well for Aston Villa.
"And if some other club is interested in me they have to speak to the club, not just speak about me.
"Of course it's nice to hear this club or that club wants you, but it means nothing. My first ambition is to focus on my rehabilitation.
"It was nice to be in the USA with the rest of the boys on the club's tour – even though I was training on my own.
"I knew the manager would take me to Texas. He gave me all those months off to recover in Belgium but now I need to be close to the squad again."
With Benteke set to miss the first few months of the season, Villa could be in trouble and they are available at odds of 4.00 to be relegated from the Premier League.
Leave a comment