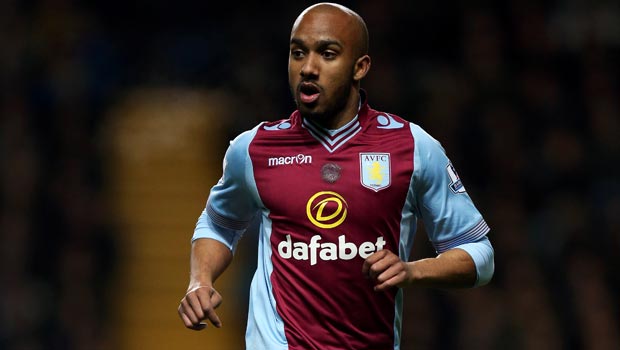 Aston Villa midfielder Fabian Delph insists he is keen to start talks over a new deal but he is being made to wait as owner Randy Lerner remains set on selling the club.
The 24-year-old is entering the final year of his contract at Villa Park and wants to ensure that he extends his five-year stay.
Delph established himself as a key figure in the heart of Paul Lambert's midfielder last season, adding some vital goals to his game as they battled against relegation, and Villa are priced at 4.00 to face the drop this season.
The former Leeds United man admits that he lost his way when he initially joined in 2009 but believes he rediscovered some form last season.
Netherlands international Ron Vlaar and forward Gabriel Agbonlahor are also heading into the final year of their current deals with fans worried they may be poached if the situation does not change.
Lerner has made it clear that he wants out of the club that he bought in 2006 and with the unrest at board level it has left players unsure over their future with the outfit.
Delph said: "I feel like I went missing for a few years and that's not something I'm happy with.
"The owner [Randy Lerner] has been brilliant. He's always believed in me and every time I've seen him he's been nothing but positive.
"I'd love to sign a new deal and am ready to talk but it's not up to me so we'll have to see."
Leave a comment