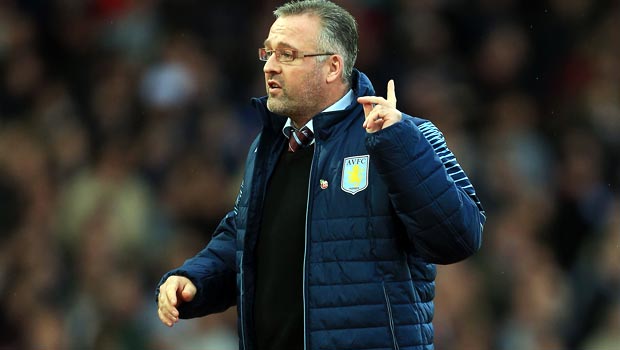 Aston Villa manager Paul Lambert says that he does not fear being shown the door at Villa Park, despite his side's current run of poor form.
Villa have lost their last six Premier League games and travel to Upton Park on Saturday, where they face an in-form West Ham side.
When asked about whether he is worried about losing his job at his pre-match press conference, Lambert said: "I don't have any fears whatsoever."
Lambert pointed to Sam Allardyce's success at West Ham as proof he can oversee a turnaround, adding: "Sam's been through it and he has been there and bought the t-shirt. That's what you do, you come through it."
Fans of the Hammers were vocal in their disapproval of Allardyce at the end of last season, when their team lost eight of their final 11 matches, including a humiliating couple of back-to-back 1-0 losses to Crystal Palace and West Brom.
Villa themselves struggled at the back end of last season, and have carried that into this, having lost 13 of their past 20 matches, and despite enjoying a good spell at the start of this campaign, winning three of their opening four Premier League games, the recent run sees them lie in 16th place in the table, just a point outside the relegation zone.
Despite a difficult last season, the Hammers' flying start start sees them up in fifth in the standings ten games in, and 45-year-old Lambert wants his men to respond to Villa fans' criticisms in a similar way.
"I understand the way fans react but the crowd were really excellent against Spurs," he added.
"They want to see their team winning. Since I have been here they have been great."
Leave a comment