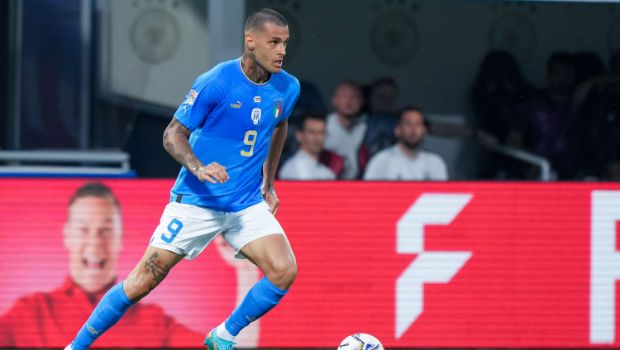 AS Roma have stepped up negotiation for Santos striker Marcos Leonardo after missing out on the signature of Gialuca Scamacca.
This follows an earlier report where the Brazilian club rejected an initial offer from the Gialorossi.
After seeing their first offer turned down, Roma have now stepped up talks reaching €18m with various bonuses.
Santos rejected the opening offer of around 8m Euros from Roma for the striker, also wanted by Aston Villa and Nottingham Forest.
O Globo reported that the Brazilian side are expected to continue negotiations with the Serie A side judging from the latest proposal.
Sky Sport Italia also reported that this remains a starting bid that will pave the way for immediate talks to step up the cost of the operation.
The basic fee is around €10m, but the big difference is the various add-ons and performance-related bonuses will reach up to another €8m.
Santos will also include a percentage of the sell-on fee from the deal.
According to reports, discussions about the terms of the deal, such as the timing of the payment over installments, continue.
Roma could offer a loan with an obligation to buy.
This is still below the valuation to Santos, tha5 wanted at least €15m to part with the Under-20 World Cup star, having previously rejected a €12m proposal from Lazio.
Meanwhile, Roma are competing with Aston Villa and Nottingham Forest, and the Premier League clubs could offer more than Roma to Santos that have no intention of budging for almost half that sum.
O Globo further report that Roma are offering to make the first payment only in December, while the final sum will be paid off completely in December 2024.
Leonardo got the attention of top clubs after emerging as the leading scorer for Santos last season with 21 goals. He has also scored 14 goals in 30 appearances this term.
Leave a comment