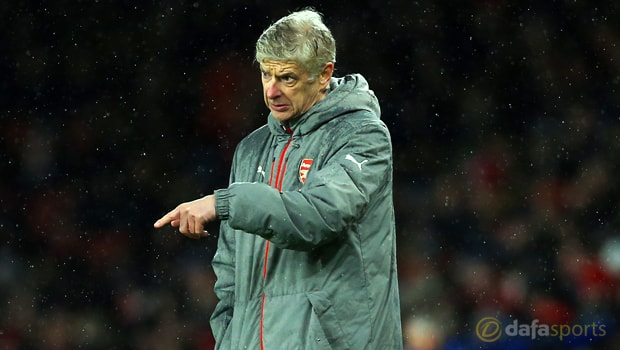 Arsene Wenger has voiced his disapproval over the Premier League's festive and new year schedule, insisting some teams have gained a considerable advantage over others.
Arsenal travel to face Bournemouth on Tuesday evening, just two days after they hosted Crystal Palace at the Emirates.
Most Premier League teams played on Saturday and again on Monday, but league leaders Chelsea were given an extra two days to recover as they face Spurs at White Hart Lane on Wednesday having beaten Stoke City 4-2 at Stamford Bridge on New Year's Eve.
Wenger cannot recall worse scheduling during his two decades in charge of the Gunners, he claims. "It is, in 20 years, the most uneven Christmas period I have seen on the fixture front," he told reporters.
"The difference in rest periods is absolutely unbelievable." Injury and illness denied Wenger the services of Mesut Ozil, Theo Walcott and Kieran Gibbs for the win 2-0 win over Crystal Palace.
Aaron Ramsey, Francis Coquelin and Shkodran Mustafi were on the bench for that game but Wenger said he must try and 'freshen up' his team for the trip to Bournemouth.
The Frenchman went on to outline his belief that the Premier League powerbrokers no longer have the final say when it comes to fixture scheduling, given the vast sums involved in the current television rights deal.
"Honestly, I don't know any more if the Premier League masters the fixtures," Wenger said.
"We have sold the rights to the television for a lot of money so we have to accept that the television chooses the games.
"But I must say on that front, some teams have a bit more luck than others. We are privileged in our job, we get a lot of money to play football and it is part of it.
But sometimes it goes for you, sometimes against you." Arsenal are 1.70 to win against Bournemouth while they are 10.00 to win the title this season.
Leave a comment