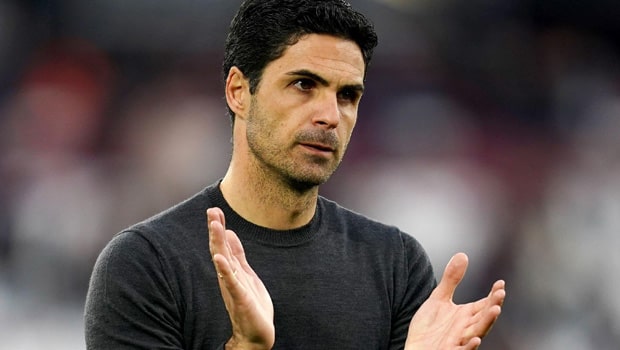 Arsenal manager Mikel Arteta described Sunday's 1-1 draw at Southampton as painful and explained that his team wanted to win after their first ten games ended with nine wins and a loss to create a 4-point lead above Manchester City.
However, with a fixture between both teams still to be played, there was a need for either team to keep on the other's toes.
Manchester City had done their part on Saturday as Erling Haaland scored a brace in the team's 3-1 win over Brighton. The win reduced Arsenal's Lead to just a single point before Sunday's game.
Arsenal took the lead through Swiss midfielder Granit Xhaka in the 11th, and Arsenal maintained their lead into the second half.
The midfielder was also on target as Arsenal defeated PSV 1-0 in their rescheduled UEFA Europa League fixture.
However, unlike Thursday evening, Arsenal were unable to keep their lead as the Saints equalized in the 66th minute of the game through Stuart Armstrong.
Manager Mikel Arteta expressed his dissatisfaction with the result while also giving credit to Southampton.
"It's painful because we wanted to win again; credit to Southampton as well. There are no complaints. We created big chances that we didn't put away; In the Premier League, when you don't do that when you're on top, you can pay the price." Arteta said.
Arsenal remains at the top of the Premier League table, two points above Manchester City.
Meanwhile, Newcastle United defeated Tottenham Hotspur at home 1-2 as the Toons made it into the top four.
Callum Wilson and Miguel Almiron gave the visitors a two-goal lead into the break while Harry Kane gave Spurs a lifeline in the 54th minute of the game, but it was destined to end that way, 2-1.
Leave a comment