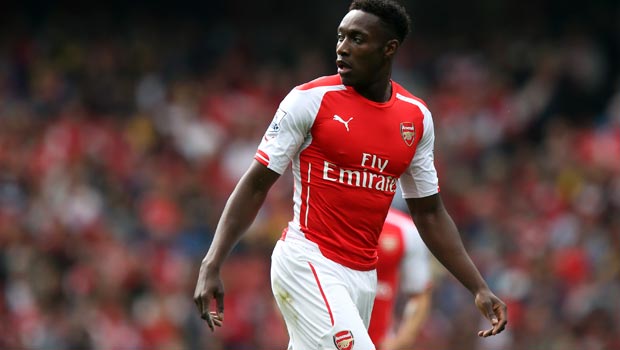 Arsenal midfielder Jack Wilshere insists that striker Danny Welbeck is a "great addition" to the Gunners squad and he believes Manchester United have made a mistake in selling him.
The England international was wanted by a number of clubs on transfer deadline day but Wenger managed to bring him to the Emirates for £16million.
Tottenham were also interested in making a move for the forward, but Wilshere insists he pushed Welbeck into the deal while on England duty.
Welbeck scored two goals for England on Monday night in their 2-0 win over Switzerland and Wilshere insists United will regret selling the 23-year-old.
He said: "I remember reading on the morning of transfer deadline day that Tottenham were interested in signing Danny.
"I thought it was a bit strange that we weren't in for him but as soon as we met up for England training he told me there was a chance he might be coming to Arsenal.
"From that moment I was on to him every five minutes asking, 'Is it done yet, have you signed?'
"It wasn't completed until 11.30 that night and all the Arsenal boys in the squad were buzzing because he's a great addition to our team.
"It's great for Arsenal to get him and for £16m in today's market, that's a real bargain.
"I know United have brought in a world-class striker in Radamel Falcao but I still think the decision to sell Danny might come back to haunt them."
Leave a comment