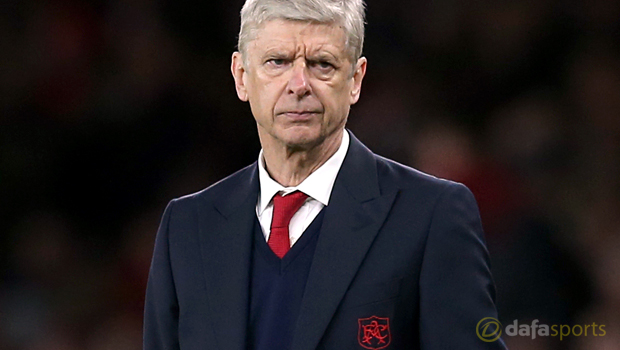 Arsenal manager Arsene Wenger has challenged his side to finish in the top three of the Premier League this season as they bid to secure Champions League football.
The Gunners look unlikely to make a late push for the Premier League title, however they kept their hopes of securing top-level European football on track in midweek thanks to a 2-0 victory over West Brom.
The north London club have a strong record of qualifying for the Champions League, having done so for 19 years in a row.
Manchester City and Liverpool both remain in the Champions League and Europa League this season and should both sides go on to win their respective competitions it could upset the apple cart.
If City and Liverpool also go on to finish outside of the top four it would mean that only the top-three finishers in the league will be handed a Champions League berth, as no country can have more than five clubs in the Champions League and City and Liverpool would both qualify if they secure European glory.
Wenger has stressed the importance of qualifying and has called on his side to end the season as strongly as possible.
"Top four is not Champions League. Top three, yes. That's why it is important." Wenger said.
"We want to play against top teams and we want to be in the Champions League."
Arsenal travel to Sunderland on Sunday and they are 1.75 to beat the Black Cats.
Leave a comment