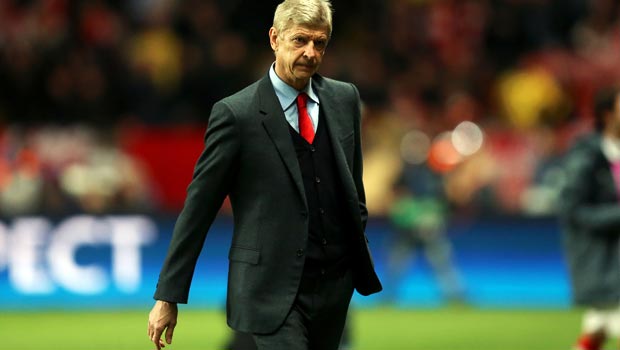 Arsenal manager Arsene Wenger has called on the football authorities to make changes to the "outdated" away goals rule.
The Gunners boss was reflecting on his side's Champions League elimination by former club Monaco despite a 2-0 win at the Stade Louis II on Tuesday night.
Arsenal had given the Ligue 1 side a massive advantage courtesy of a stoppage-time goal at the Emirates two weeks ago that allowed them to seal a 3-1 victory.
Try as they did, the Premier League club couldn't find that all-important third goal in the Principality and Wenger has called for changes to the away goals rule as a result.
It isn't the first time Wenger has called for change to this rule, he raised the issue as recently as last summer during a Uefa coaches meeting in Geneva.
He is once again urging Uefa to heed his calls.
"It should count maybe after extra-time because this rule has been created in the 60's to favour teams who attack away from home. But since then football has changed and with this rule the weight of the away goal is too big today," said Wenger.
A spokesperson for European Football's governing body said there have been "informal conversations internally" about a change to the away goals rule but insists there are no immediate plans for change.
Wenger will have no more worries about away goals this year as he attempts to steer Arsenal to a top-four finish and the retaining of their FA Cup crown.
The Gunners are 1.57 to defeat Newcastle (5.66) on Saturday at St James' Park with the draw outcome priced 3.90.
Leave a comment