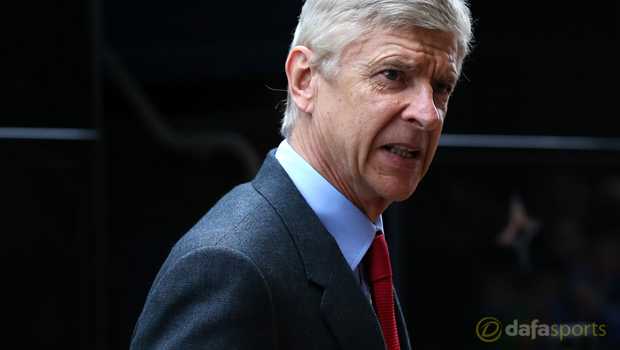 Arsene Wenger has no problem with Arsenal fans protesting about his future at the club during Saturday's win over Norwich at the Emirates Stadium.
The Frenchman even hinted that he was expecting more fans to get involved in the protest and Wenger says he shares in the fans' frustration.
However, as he closes in on two decades in charge of the north London club, Wenger clearly has no desire to walk away from Arsenal.
"I am not in a democracy. I am in the next game, perform, try to do as well as you can and accept people's opinions. That is what it is about," he said of the protest. "From what I was told, I thought the whole stadium would be white (with 'Time for change' posters).
"I think I can take that. I am in a public job and I have to live with judgement as long as it is respectful. If it is only opinion, we all have to accept that because we are in a public job."
Arsenal have now gone 12 years without a Premier League title, Wenger unable to add to the three top flight successes he enjoyed in his early years in England.
While there has been growing discontent among the Arsenal supporters surrounding their manager, Wenger is adamant he is still the right man to lead the club back to the top.
"We are here to give our best. We have been remarkably consistent at the top," he added.
"There are disappointed people because we didn't win the league. Believe me, we are as well. Like any Arsenal fans, we have to come back and win it and that is all we can do."
Arsenal are 3.10 to win their next game at Manchester City on Sunday.
Leave a comment