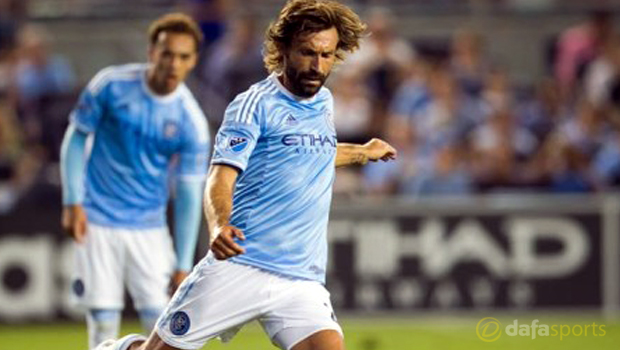 New York City FC midfielder Andrea Pirlo insists he is not planning to leave the club amid speculation linking him with a move to Inter Milan.
The 36-year-old has enjoyed the last few weeks off after the end of the MLS season but he will head to Florida next week for a 12-day training camp.
Pirlo last played in October but he has been linked with a loan switch to Italy after his exit from Juventus last year.
Reports suggested he was contemplating the switch in an attempt to maintain his fitness ahead of Euro 2016 but the Italian insists any offers have been rejected.
Inter were considered the front-runners for his signature but the holding midfielder insists he is happy in the USA. He played 13 times for New York and scored twice but his side could only finish eighth in the 10-team Eastern Conference.
The former Juventus star joined the club halfway through the season and he admits that the Champions League final defeat to Barcelona was enough to tempt him away from Italy for good.
He said: "Inter? A few teams have asked for me in the last few weeks.
"But I made a choice and it didn't seem appropriate to disavow it after a few months. It's also a question of respect for those who have invested in me.
"After losing the Champions League final in Berlin I reflected for a moment. After a certain amount of years you can only get worse.
"So I went to the president and told him I wanted a new experience, but not just to keep going: to get back into the game."
Leave a comment