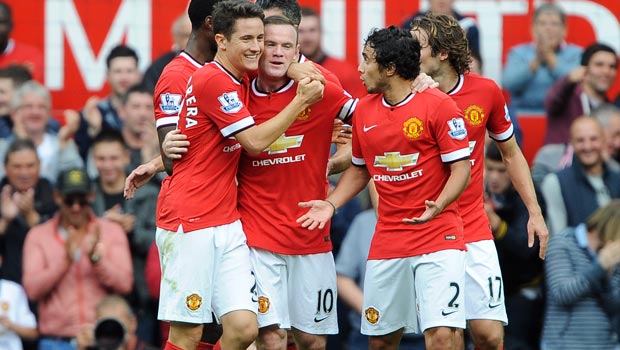 Manchester United midfielder Ander Herrera has backed his new team-mates to help fire the club to glory this season.
The Red Devils, 8.50 to win the Premier League, picked up their first win of the season on Sunday when they beat Queens Park Rangers 4-0 at Old Trafford.
Herrera was able to get himself on the scoresheet and he was joined in the first team by new recruits Angel Di Maria, Daley Blind and Marcos Rojo.
All four arrivals made their home debuts in the clash and the club are now looking upwards after a slow start to the campaign.
Herrera is now confident of climbing up the table and improving as a team after a solid performance against the R's.
"I am happy for my goal but I am happier because we won," he told United's official website.
"I hope it can be our first step and I am sure is it. The next games are very important because we want to be as soon as possible at the top of the league.
"We have a new team but we are improving, we are working hard and we are looking forward to this season.
"Angel is one of the best players in the world. Manchester United always has to have top players and he is one of the best. (Rojo and Blind) played very good football; they made some very good passes and always kept the ball.
"Marcos is very, very aggressive and this is important for the team. Blind never loses the ball. We are happy, but of course we have to improve still."
Leave a comment