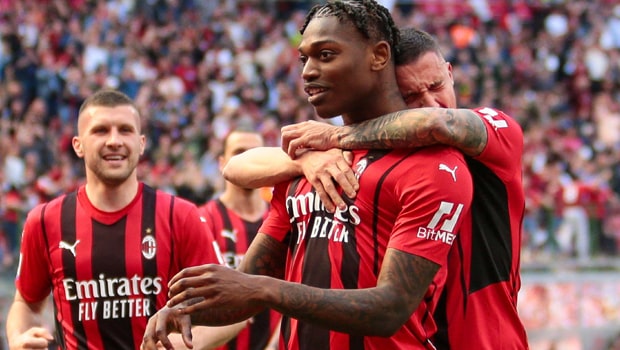 Three obstacles have been identified as hindrances to Rafael Leao's contract situation at AC Milan.
Meanwhile, negotiations continue between both parties with the hope that the situation will be resolved and both parties will be happy.
According to the report, one such obstacle is the fine owed to Sporting CP. Leao owes his former club Sporting CP €19.5m, having lost all the legal battles over breach of contract.
Leao was part of the players that walked away from Sporting in 2018 as a result of the invasion of the training ground by angry fans. They terminated their contracts with the club as the reported action threatened their safety.
He had walked away in August 2018 as a free agent, claiming an invasion of the training ground by angry fans represented a threat to his safety.
The courts ordered him to pay €16.5m plus interest, reaching €19.5m, in compensation.
The other one, which is the major, is the new confusion over who exactly is representing the player.
The Serie A Player of the Season is also 14th on the 2022 Ballon d'Or rankings.
Having been named Most Valuable Player of the Lega Serie A on the way to winning the Scudetto, the value of the Portugal international has risen.
With such an attractive profile, Leao is now being monitored by Chelsea, Manchester United, and Paris Saint-Germain.
What has put his future in doubt at Milan has always been his salary demands, set at circa €8m per season. Milan are proposing closer to €6m plus add-ons, which has not changed. With this, the pursuit of a club with far greater funds like Chelsea will only add pressure.
According to sources, Leao hopes that whoever gets his next signature will also promise to pay off the Sporting CP fine for him.
On the issue with him and agent Jorge Mendes, it was reported that there had been a split between them over the last couple of days.
This has made Milan start talking primarily about Leao's father in these negotiations rather than Mendes.
With time, there will be more updates on the contract situation.
Leave a comment