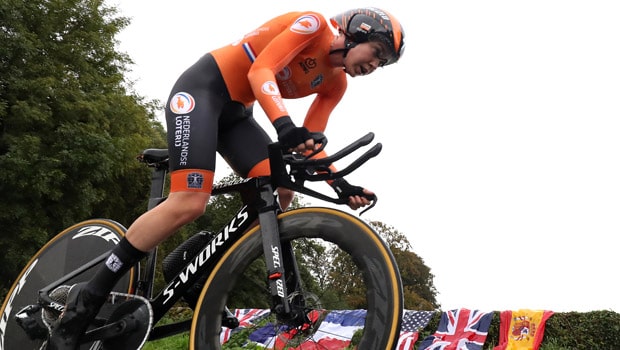 Anna van der Breggen has won the women's World Championships time trial after finishing in a record time of 40 minutes, 20.14 seconds.
Last year's winner, Chloe Dygert, who already had the lead, suffered a crash after hitting a barrier that ended her goal of defending her title. Fortunately, she was all right and was responding to treatment. Marlen Reusser finished at second place, 15 seconds behind Breggen while Ellen van Dijk came third.
The race which took place at Imola, Italy, was day 1 of the 2020 Road World Championship, which started on Thursday, September 24, and would end on September 27. Riders on Thursday faced the 31.7km track, which was mostly flat but proved to be a challenge in the final round.
Van der Breggen started the race and maintained an early lead. Towards the middle of the race, Dygert took the lead and was already leading by 30 seconds till she crashed around a corner at high speed. She was quickly attended to by paramedics but could not finish the race. With Dygert out of the way, Breggen found it easy to get to the finish line as the first.
For Breggen, the victory is something she may have been looking forward to since. Riding alongside 10 times world championship winner, Dygert, must have been very challenging for her. Last year, she finished second behind Dygert at the world time trial in Yorkshire.
Last month, she also came first at the 2020 European Road Cycling Championships time trial while she won her third Gira Rosa title last week. This is her first time claiming gold at the event having always taken second in the past four times she had competed at the event. Speaking after the event, she said, "I said to my coach 'please don't tell me any split times'. I just wanted to go as fast as possible. I only heard on the finish line that I had won. It was incredible."
Leave a comment