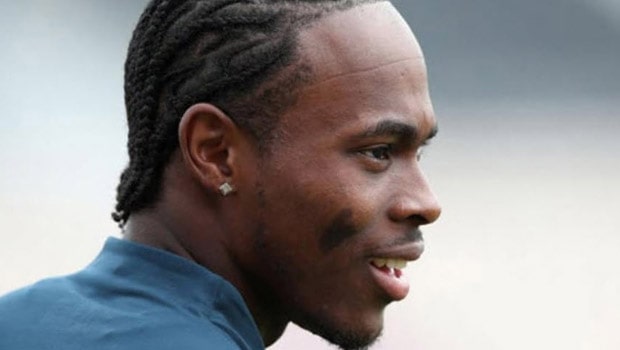 England bowler, Jofra Archer, has said that he is ready to miss summer games just so he can be in great shape for the T20 World Cup later this year.
The 26-year-old had elbow surgery last Friday and is currently in recovery mode. His elbow has been a subject of constant worry and in March, he had to receive an injection for the pain. Since then, he has only taken part in two games, including when he helped his side, Sussex, defeat Kent earlier this month. He was ruled out of this the now-suspended 2021 IPL also because of his elbow, and because he was recovering from finger surgery.
But Archer, who was the 2020 IPL Most Valuable Player, has said that he is not in any hurry to get back on the pitch. England has a two-Test series game against New Zealand in June, a limited-overs series against Sri Lanka, closely followed by a one-day series against Pakistan in July. In August, they have a five-Test series against India. That is a lot of games for the summer but we might not see Archer in any of them as he has said he is ready to skip the games just so he can be ready for the T20 World Cup in October and November. He also hopes to travel to Australia for the Ashes in December.
Speaking recently in an interview, Archer said, "One thing I am determined about post-elbow operation is not to rush my comeback because my primary focus is to be playing for England in the Twenty20 World Cup and Ashes later this year. Those are my targets. If I come back before then and manage to play in the home Test series against India – then fine, so be it. If I don't, I am quite prepared to sit out the summer. The way I am looking at things is that I would rather miss a few weeks of a year so that I have a few more years in my career."
Ashley Giles, who is the managing director of England men's cricket, has also expressed his hope that Archer would be available for the T20 World Cup, explaining that he is receiving the best of care to make that possible.
Leave a comment