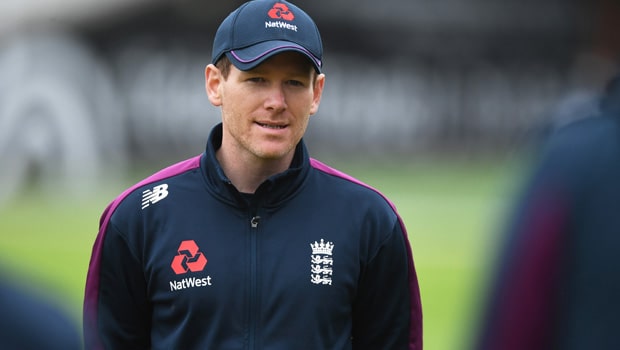 The Kolkata Knight Riders have kept their play-off dreams alive after they defeated the Rajasthan Royals by 60-runs on Sunday.
Although the win does not guarantee them a spot at the play-offs, it has now improved their lead and they stand a chance to get into the play-offs depending on how the Monday match between Royal Challengers Bangalore and Delhi Capitals end. The defeat means that the Royals would not progress to the play-offs.
The Riders started the day rough, missing the chance to make wickets early in the match. England's Eoin Morgan helped his side sail to the lead after playing 68 from 35 balls, including six sixes and six fours, without being out.
That was Morgan's first half-century of the season and it could not have come at a better time as his efforts have now pushed his team ahead. Andre Russell also helped his team with 25 out of 11 balls while Pat Cummins had 15 out of 11.
Morgan had better luck than his English counterparts in the other team. The presence of Ben Stokes, Jofra Archer, Jos Buttler, and Tom Curran could not help the Royals move to the next stage. Cummins was the early target of the Royals as they made him lose some of his early balls but the Australian made up for it by catching the wicket of Stokes and Steven Smith, finishing 4-34. This gave the Royals a poor start and dampened their performance throughout the match.
The Riders are currently fourth on the IPL standing and their position still seems a bit shaky for them to make it to the play-offs, but the odds are a bit in their favour. Now that the Delhi Capitals have progressed to the play-offs, the Riders would have to hope that the Mumbai Indians beat the SunRisers Hyderabad on Tuesday for a guaranteed spot at the play-offs.
Leave a comment