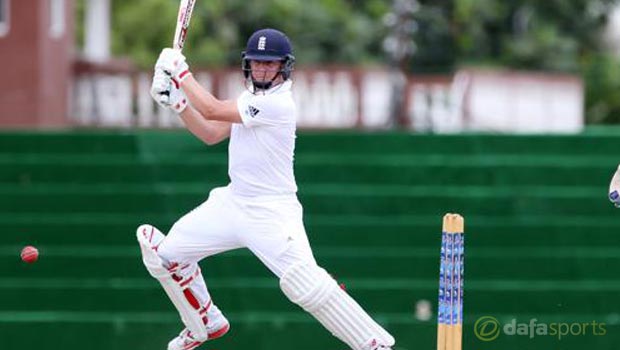 Garry Ballance says the time is right for England to move on from their dismal World Cup performance and start focusing on a huge summer of cricket.
The Three Lions were dreadful in the global showpiece, crashing out in the group stages, but have little time to lick their wounds, as they are currently on tour in the West Indies.
On their return home they are due to face New Zealand in all three formats over the next few months, before the players are handed a shot at redemption later in the summer when they take on Australia in the Ashes.
Their defeat to the Aussies in the winter of 2013/14 seemed to act as the catalyst for England's decline but they are now looking to draw a line under their past problems with all eyes on a fresh start.
Ballance believes his side have now learned the lessons from their recent failures and is confident that they are ready to start producing the goods again over the summer.
"It's been a tough winter but you have to move on," he is quoted as saying by the Telegraph & Argus. "What's gone is gone, you have to move on and get better from it.
"We're obviously disappointed with how it went but you can't really dwell on it too much. You have to learn from what you did badly and try to get better, and that's what we're doing."
Despite winning the Ashes the last three times it has been played on home soil, England are currently the underdogs heading into the series priced at 3.00, with the World Champion Australians 1.72 and the draw 6.00.
Leave a comment