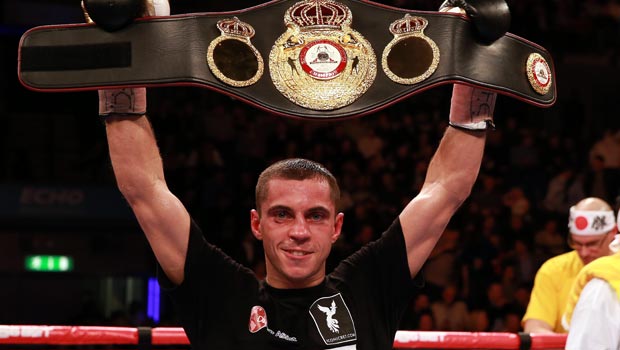 WBA super-bantamweight champion Scott Quigg has admitted he is struggling with his injury at present but he is determined to come back stronger in 2015.
The Bury fighter is currently away from the gym due to a hand injury which he picked up during his win over Hidenori Ohtake in November.
Quigg, who won that bout by a unanimous decision, was hoping to carry on his run of victories and have another big fight in March.
Those plans have now been put on ice after undergoing surgery in recent weeks. The 26-year-old is unbeaten in his 32-fight career and he is hoping to return in 2015 to take on the likes of Carl Frampton and Leo Santa Cruz, who are the IBF and WBC champions respectively.
Quigg is well known for his relentless approach to the gym and he admits life is difficult at the minute after being told to rest for a number of weeks over the Christmas period.
He told Sky Sports: "This is the longest I've ever been, doing nothing. I went for a few runs while I was on holiday but that's it. I don't know what to do with my day!
"The damage was done in the ninth round against Japan's Hidenori Ohtake.
"I was gutted. thought it was going to be ok, as my hand had improved while I'd been on holiday after the fight. I could move it, and there wasn't as much pain. But I can't get too down. There's a lot of people worse off than me."
He added: "I want to come back with a big fight – I don't need a warm up after this injury has healed. If I'm going to move along in my career, next year is going to be all those big fights."
Leave a comment