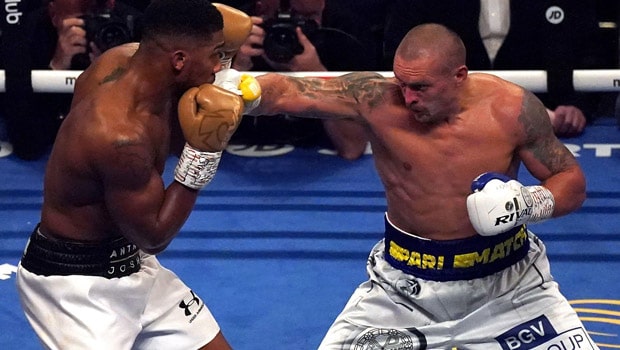 Oleksandr Usyk's journey in the Heavyweight division took a wonderful turn on Saturday night as he was crowned the new Heavyweight champion after defeating Anthony Joshua via unanimous decision.
Usyk, who was the Cruiserweight champion until he exited the division, is now the holder of the WBO, IBO, IBF, and WBA Heavyweight titles. Usyk has great command of the fight, barely giving Joshua the chance to breathe at some point, and was able to do damage, despite his size. Many critics felt Joshua did not do enough to steer the match in his favour as he gave his opponent free chance. It was Joshua's second professional defeat and the loss has cancelled all hopes of a unification fight between Joshua and WBC holder Tyson Fury. But the contract of the fight contained a rematch clause and Joshua has confirmed he would be facing Usyk next year.
From the first round, Usyk made it clear that he was on the ring to prove a point. His match against Derek Chisora last year had ended in his favour, but taking on Joshua was going to send a message of just how ready he was for the Heavyweight division, and he did just that. Jab after jab, punch after punch, Usyk was dominated. Although there were few times in the fight when Joshua showed why he was Heavyweight champion, it had little effect on his whole performance.
Critics have expressed that they had hoped that Joshua would aim for a knockout when he had the chance but that never happened. There were also times Usyk could have gone for a knockout but he seemed to be enjoying himself and gained more by letting Joshua bleed instead. Usyk had Joshua cornered in the 11th round, as he went all offense. In the 12th, Usyk was determined to end on a high note as he kept on punching till Joshua fell to the ropes to avoid his blows, just seconds before the bell rang.
With the possibility of a rematch, it may be clear to say all is not over for Joshua yet. But he would have to do better if he is going to win Usyk in a future fixture.
Leave a comment