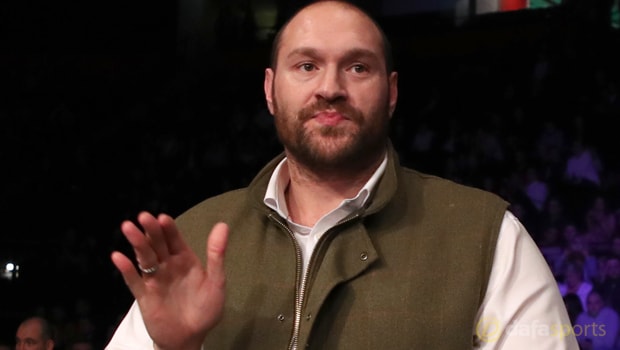 Former heavyweight world champion Tyson Fury has demanded a resolution to his current doping suspension as he looks to return to the ring.
The 29-year-old has not fought since November 2015 when he made history as he beat Wladimir Klitschko on points in Germany.
He became the WBA, IBF, WBO and Ring Magazine champion after dethroning Klitschko but has since been forced to give up all of his titles.
Fury had been hoping to have a rematch with his Ukrainian rival in July 2016 but an ankle injury postponed any plans.
He was then charged with a doping offence during the summer of 2016 and UKAD originally claimed there was no timescale on his investigation.
The Manchester-born fighter is yet to be given a hearing date by UK Anti-Doping and the undefeated champion has criticised the authorities.
He tweeted: "How long must I be held up and kept out of action? It's been 15 months since I've been under investigation, you're keeping an innocent man from fulfilling his destiny and from providing for his family.
"Everybody else is dealt with in a few months, why must I be treated any differently? Surely there must be a human rights law preventing this from happening to people!
"Either ban me or set me free as I've been in limbo for a long time! I want to move on with my life! Clear my name and let me return to my former glory."
Fury's cousin Hughie is in action this weekend and he can give his relative a boost by beating Joseph Parker.
Parker is defending his WBO title and is the 1.75 favourite to win, with the draw 23.00. Fury is priced at odds of 2.15.
Leave a comment