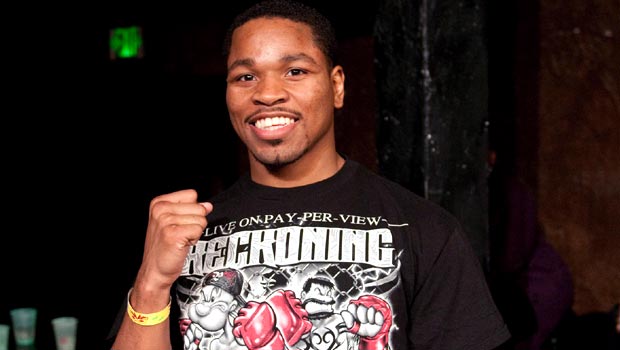 IBF welterweight champion Shawn Porter is confident he has the beating of Kell Brook when the pair meet on August 16.
The pair will meet at the Stubhub Center in Carson, California with plenty on the line as Brook finally gets his crack at a world title.
Brook has seen three world title fights against Devon Alexander fall through in recent years but he finally gets the opportunity to achieve his dream next Saturday.
Porter beat Alexander to win the IBF belt last year and the 26-year-old is expected to continue his rise in the sport over the next few years.
Sheffield boxer Brook has the chance to halt Porter's progress but the American is confident that he has all the tools needed to beat his opponent.
"I believe that Brook will feel the added pressure in this being his first title fight," Porter said at an open workout at Barry's Gym in Las Vegas.
"I handled it great. I welcomed it and loved it going into my first title fight. I'm not sure if he has the same personality to handle the extra pressure.
"I'm not concerned about Kell Brook.
"Earlier today, people were asking me about his power, and I don't have much to say about that other than that I haven't seen anything on film that makes him different from anybody else.
"I don't know if he is the toughest opponent I've faced yet. His record (32-0) would say that he is, but if you take a look at the calibre of fighters that I've fought before him, I think the other guys are more challenging fighters, especially Devon Alexander, who has an awkward and complicated style.
"Not to call Kell Brook plain, but he has a more up-and-down style that will be easier to deal with."
Leave a comment