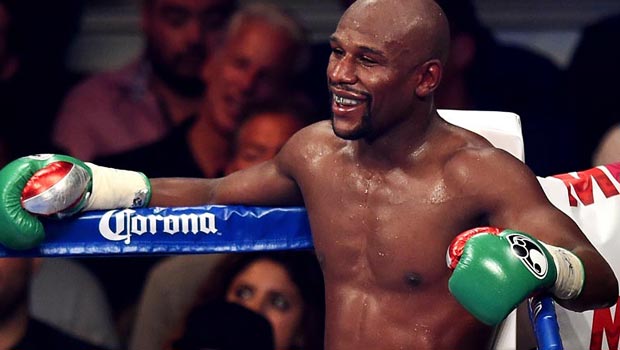 Retired boxer Ricky Hatton believes Floyd Mayweather Jr. has the edge over Manny Pacquiao ahead of the highly-anticipated showdown between the two megastars.
After years of negotiations the pair have finally agreed to meet in Las Vegas on May 2 in what has been billed as the richest fight in the history of boxing.
Hatton knows only too well the abilities the two fighters possess, having been stopped in the 10th by Mayweather in 2007 before a brutal second round KO at the hands of the Filipino sensation in 2009, a bout that effectively ended his career aside from a failed comeback against Vyacheslav Senchenko three years later.
Hatton says Pacquiao's speed could be an issue for the American, but he believes Mayweather's ability as a counter-puncher will prove the difference at the MGM Grand.
"Floyd always finds a way to win, no matter the style, and that's the reason that I make him a slight favorite over Manny," the 'Hitman'
told Ring Magazine.
"Manny is a great fighter, but when you look at the trouble he had with the counter-punching style of Juan Manuel Marquez, he could be in serious trouble with Floyd Mayweather."
However, Hatton refused to rule out the possibility of Pacquiao inflicting a first professional defeat on Mayweather, as he says the eight-division world champion has the skills to emerge victorious.
"Manny is always on top of you and his hand and foot speed are very hard to read. He's very herky-jerky and extremely dangerous when he gets into punching range," he said.
He added: "I give Manny a great shot in the fight because Mayweather has slowed down a touch."
Mayweather is 1.38 to claim the win, while Pacquiao can be backed at 3.08.
Leave a comment