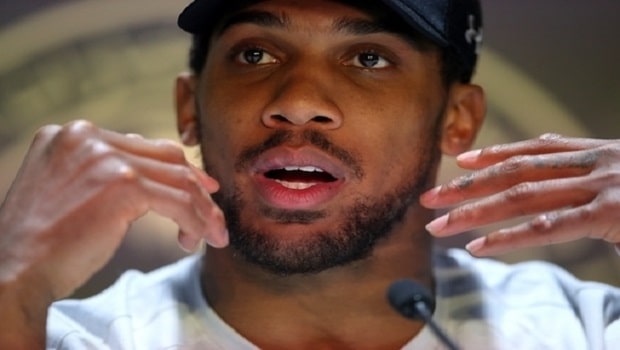 British heavyweight star, Anthony Joshua, on Saturday night, defeated Andy Ruiz in a rematch to gain back the belts he lost to the Mexican in June this year.
The match, which took place at the Ad Diriyah Centre, Saudi Arabia, initially had a feeling like it was going to be cancelled, due to heavy winds and rain, but still went on to make Joshua emerge the world heavyweight champion for a second time.
Back in June, the world was shocked as Ruiz, an underdog, defeated Joshua through a technical knockout in the seventh round. Indeed, there had not been such a great upset in a long while. By that defeat, Ruiz had won the unified heavyweight champion, winning the WBA, IBF, and WBO titles from Joshua. What was the real surprise was that besides Ruiz's underdog status, he did not look like someone who could beat Joshua, or any top boxer, due to his build, which many termed as overweight. The match in June was also Joshua's first professional loss, blemishing his once clean record.
But Saturday night changed everything. The rematch, which was announced in August, saw Joshua reclaim not just his belt, but his prestige, which he lost in June. Both boxers seemed evenly matched in the earlier rounds, but Joshua's jabs and punches were too much for Ruiz to handle, as he executed them with such finesse. Although he suffered a cut above his eye, he remained strong and standing, and fought on till the last round.
Joshua also seemed well prepared for this match as he absorbed with ease punches from Ruiz that took him down in the June fixture. There were times when the crowd thought Joshua would go down after a punch, but Joshua stayed standing, despite the illegal punches Ruiz gave. He won the match by a unanimous decision of 118-110 and 119-109.
After facing a shocking defeat in June, one can tell that Joshua had to prepare very hard for this fixture. Part of the things he did was to retain his trainer, Rob McCracken, even after there were calls for Joshua to let him off, citing him as the reason Joshua lost the first match. Also, Joshua entered the match 10lbs lighter than he was in June, whereas Ruiz was 15lbs heavier than he was in June, which was very surprising since he promised to slim down after winning. He blamed part of his defeat on his weight.
Now, Joshua can resume plans to face the winner of the Deontay Wilder v Tyson Fury fixture in February. Although, Ruiz has asked that another match takes place between the two, promising to be fitter for the new one, an idea Joshua is opened to.
Leave a comment